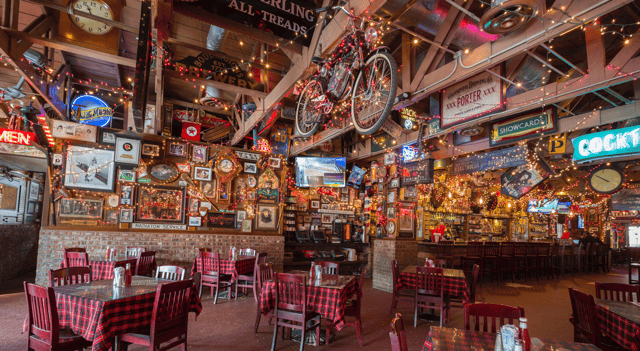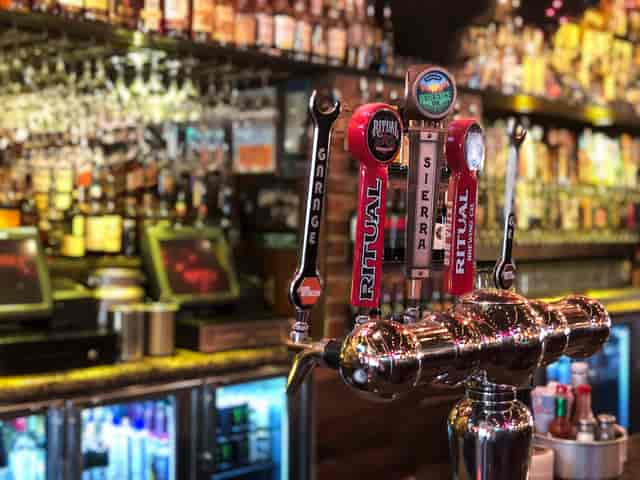 About
Our History
Decades ago, A young bartender named Jack Franklyn decided that Downtown Fullerton would become home to his dream of a local, small town tavern. In 1990, Jack found the place to hang his hat …and his moose head… in the Villa Del Sol building on Wilshire Boulevard. At that time, only a handful of businesses and restaurants were open in the midst of a mostly boarded-up downtown area.

Jack named his new bar & grill "Heroes" in honor of his parents—the heroes in Jack's life! The name is also a testimony to those Jack felt were the real heroes: the everyday folks who had helped him build his dream, and to the hard-working parents who would bring their children through the door, share their experiences and add their character to the spirit of the place. In many ways, the Heroes patrons have become extended family members and the walls a giant photo album. The pictures that hang among the bits of "Americana" are placed there as keepsakes of special occasions, snap shots of good times and sometimes a memorial to loved ones. All making Heroes truly the place "Where Good Friends Meet."
Jack, ever the collector of the unusual, could not hang one more thing in the Wilshire location, so in the Summer of 2002, he moved all his pictures & trinkets to an old blacksmith shop on Santa Fe Avenue. Years later, a once lackluster industrial area has been transformed into the dining and entertainment hot spot known as the "SO-CO District" with Heroes as a local small town tavern leading the way.

Today, Heroes offers 119 International beers on tap and an extensive menu including burgers, steaks, seafood, salads and fresh homemade soups and chili. The hearty portions, enticing presentation and friendly service will leave you satisfied and looking forward to your next visit. Of course, throwing your peanut shells on the floor without getting scolded is not too shabby either!

Because Jack believes that the generosity of the people of this community is the real reason for Heroes' success, Heroes continues to support area schools, youth organizations and local charities. For a generation, Heroes has grown up with the friends, family and patrons that make the Downtown Fullerton community such a dynamic and welcoming experience. Jack thanks everyone for all their support and loyalty on this amazing journey he began with a dream and a tiny storefront so long ago. Everyone at Heroes looks forward to many more years of serving our friends and welcoming new ones. Jack continues to extend his vision with five additional restaurants. While all are distinctive, each holds true to Jack's original tavern motto: "Great food, friendly service in a unique family environment!" Jack invites you to come visit!